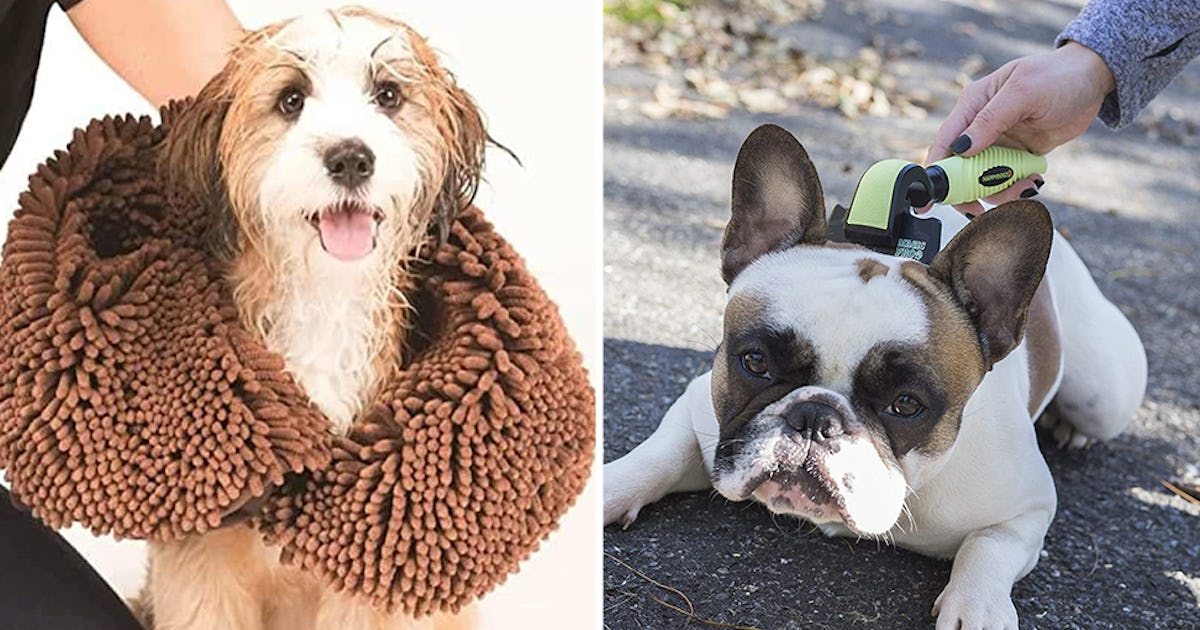 There is no doubt that life is better with a dog. They are pure of heart, love unconditionally, are insanely cute, and possess the most unstoppable happiness of any pet. But our four-legged weirdos do have their own challenges, quirks, and — let's be honest — bad habits. Life is great with a furry four-legged canine by your side, but it isn't always a walk in the park (even when you're walking in the park).
Dogs are covered with fur that sheds all over the furniture. Dogs will enthusiastically roll in the foulest smelling dirt they can find while grinning and wagging. Dogs have a tendency to eat so fast you have to worry about their digestion (and any messes that may result from too-fast eating). And, for many dogs, a generations-long battle with squirrels is an obsession that has a detrimental effect on their judgment.
There are solutions to help us humans manage the more difficult side of dogs, whether you're struggling to manage their energy, hygiene, curiosity, or hair. And having the right tools on hand can create safety, cleanliness, and calm. Nothing will end the Great Squirrel Feud but having a dog would be so much easier if you tried any of these clever things.